FAQs
Frequently Asked Questions
Click a question to jump to the answer: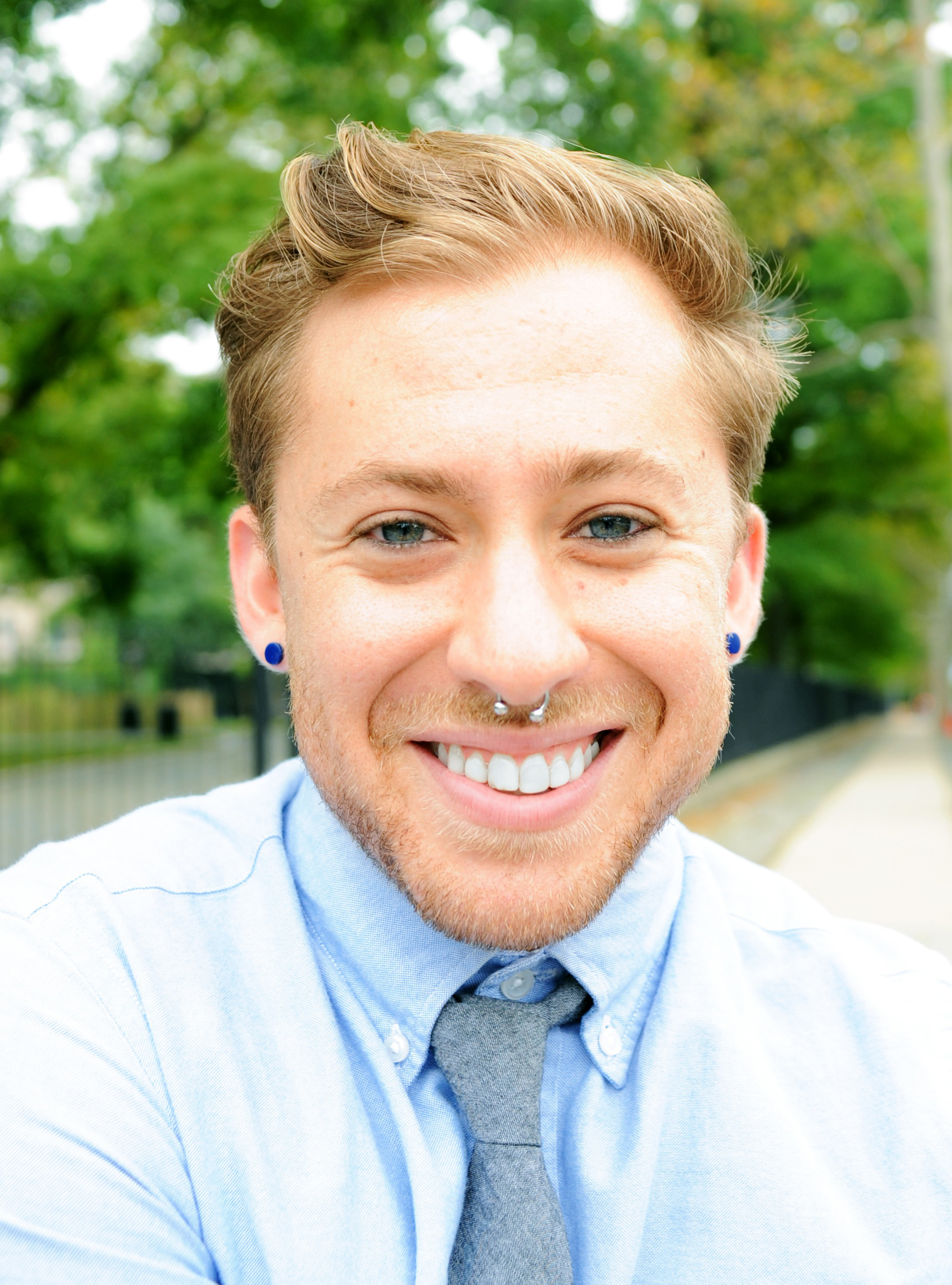 Jesse Kahn
My goal is to help you learn how to manage your life in a way that feels sustainable. In my practice, you'll find an affirming, strengths-based, interactive, and supportive space. It is my belief that safe exploration of concerns, fears, and desires is crucial in our work together. I have a caring approach that includes empathetic listening and collaboration. The aim of my practice is to guide you in creating a more peaceful and fulfilling life that is unique to you.
Where is your office located?
My office is located at 850 7th ave between w 54th and w 55th and closest to the 57th/7th NQR, 7th Ave BDE, 57th F, 59th/Columbus circle AC, and 50th 1. Additionally, I offer video and phone therapy. 

What days are you available?
I currently have availability in my office or online on Tuesdays, Wednesdays and Thursdays. On a case-by-case basis, I provide phone, video or in home sessions. I am the Founder and Director at The Gender & Sexuality Therapy Center with therapists with overlapping specialities who have openings Monday through Saturday.

How do I schedule an appointment?
Please contact me via The Gender & Sexuality Therapy Center's scheduling page to schedule an appointment and complimentary consultation.a
How long are sessions?
Sessions for individuals are 45 minutes and sessions for 2+ people are 60 minutes. Sessions can be 75 or 90 minute on a case-by-case basis.

How frequent are sessions?
Sessions are generally once or twice a week.

What is your fee and payment policy?
Individual fees are determined at the initial phone consult and determined on an income based sliding scale. I accept cash, checks, and all major credit cards. I also accept Health Savings Account (HSA) and Flexible Spending Account (FSA) cards.
What is your cancellation policy?
Cancellation with less than 48 hours notice requires payment in full. If you are unable to attend your session, I am sometimes available via phone or video. These methods can also be used as a plan for individuals with frequent travel or chronic health issues.

What if I'm late?
I am available by appointment only and book my session times based on our appointments. Your session time is your time and if you are late we will meet for the remaining time left in your appointment slot. Unfortunately, I am unable to extend session time.
Do you accept insurance?
I do! I am in network with Healthfirst, and am a participating provider in the EAP (employee assistance program) Modern Health and Therify. I am not in network with any other EAPs or insurance providers at this time, but I do bill directly as out of network provider if you have out of network benefits. Many insurance plans have out-of-network benefits that will typically reimburse between 50% to 80% of session costs, after your deductible is met. Most Medicaid plans do not currently offer OON benefits.
My reception and billing team will verify your benefits, explain your out-of-network coverage and make sure that you understand your benefits and cost per session. After sessions our billing team can file your claims for you or can provide documentation for you to submit to your insurance. In some cases, I can accept payment directly from your insurance and in other cases session payments are made in full at the time of session and insurance reimbursement for covered sessions will be sent directly to you.
For more more information about your out-of-network coverage, please fill out my secure scheduling form where you will be able to upload your insurance card. My receptionist will check your benefits and get back to you to figure out a payment plan. You can also call me at (646) 797-4340 with any questions.
My goal is to reduce financial barriers and make this process as easy and accessible as possible for you!
What if I can't afford your rate?
If you have Healthfirst, please submit your health insurance information, so I can verify your benefits. If you have out of network benefits, I will work with you to assess your benefits and figure out a payment plan and copay that is workable for you. If you do not have Healthfirst or out of network benefits, please inquire about my sliding scale if you're unable to afford my full fee. A sliding scale is available on a limited and case-by-case basis. If we are unable to come to an agreement about rate I will provide referrals for recommended therapists that I think may be a good fit. As the Founder and Director at The Gender & Sexuality Therapy Center I also work closely with multiple therapists with overlapping specialities.

This is my first time in therapy. How do I know if therapy, or you as a therapist, is the right fit for me?
Part of therapy is building a relationship and it's important that you feel comfortable and safe  discussing the issues you most struggle with. Ensuring we are a good fit takes intuition and dedicating time to build a relationship where you can make authentic progress.
What can I expect in treatment?
In the first session we will discuss why you decided to go into treatment and begin discussing relevant historical information. Once in treatment, we will make connections to better understand your behavior and underlying patterns, make change and learn the tools to address new issues as they arise.
How long do you suggest your patients are in therapy?
Every person is different and every issue requires different amount of time and type of treatment.Progress and growth takes time and effort, and it's hard to quantify that without having first spent time with you in session better understanding you and your goals. Some people are in treatment for 6 months, 1 year, or longer. My goal is to help you learn how to manage your life in a way that feels sustainable.

Is psychotherapy confidential?
Information discussed in session is confidential and I will take every step to protect your information.  It is unethical for me to disclose content about our work together, with a few exceptions listed below where I am required to break confidentiality:
1) There is a clear and imminent danger to yourself or another person
2) You disclose evidential information of abuse or neglect of a child, yourself or older adult
3) You authorize me to disclose information by signing a HIPAA form (e.g., to another treatment provider or family member)
4) I am under court order
5) In a natural disaster