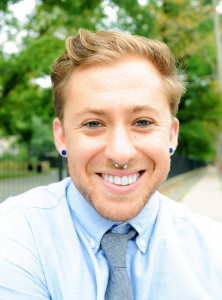 Welcome! I am a Midtown based psychotherapist with experience treating youth, young adults, adults, all relationships (including couples, triads, quads and more), and families. Additionally I am the director, supervisor and therapist at  The Gender and Sexuality Therapy Collective (G&STC) . Please explore my website and visit G&STC's website, to learn more about me, my approach and services, and how we can work together to address your unique needs and concerns.
My specialties include:
Transgender and gender nonconforming individuals
Sex and sexuality
Lesbian, Gay, Bisexual, Transgender and Queer (LGBTQ) affirmative treatment
Coming Out
Parents of LGBTQ children
Partners and siblings of transgender individuals
Relationships
Familial conflict
Alternate lifestyles, kink, BDSM, polyamory, non-monogamy, fetishes and various sexual interests
Sexual difficulties, sexual anxiety and sexual "dysfunction"
Communication
Intimacy
I have worked with individuals with depression, anxiety, struggles with self-esteem, religious conflicts with sexuality and gender, compulsive sexual behaviors, trauma, HIV/AIDS, substance use (harm reduction and abstinence), domestic violence, spirituality, infidelity, codependency, self destructive behaviors, grief, chronic pain, infertility, eating disorders and body dysphoria.