About Me
Approach, Education, and Services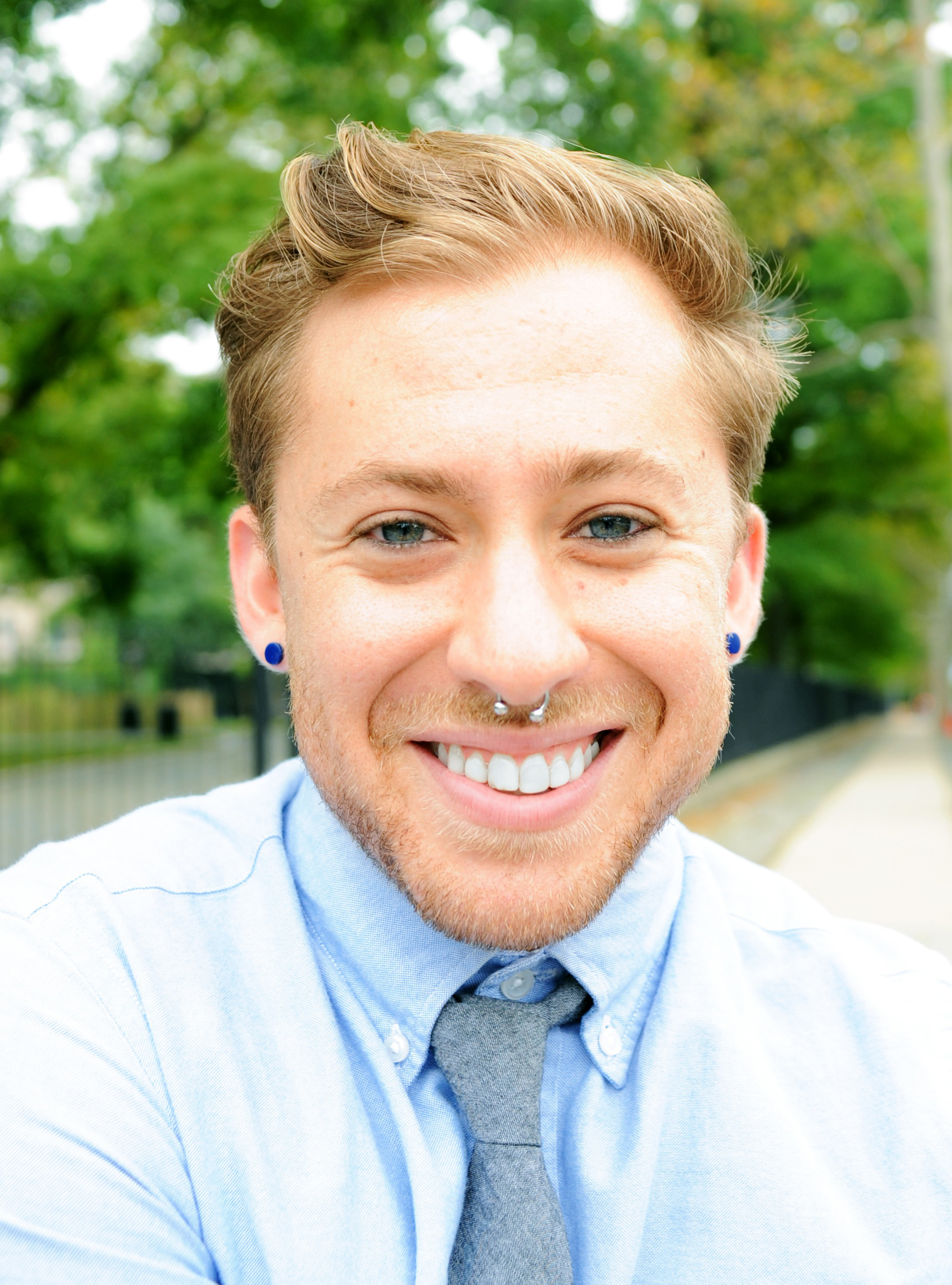 Jesse Kahn
My goal is to help you learn how to manage your life in a way that feels sustainable. In my practice, you'll find an affirming, strengths-based, interactive, and supportive space. It is my belief that safe exploration of concerns, fears, and desires is crucial in our work together. I have a caring approach that includes empathetic listening and collaboration. The aim of my practice is to guide you in creating a more peaceful and fulfilling life that is unique to you.
My Therapy Approach
Like many therapists, I became a therapist through being inspired by my own experiences with therapists. I've had therapists that I liked, connected with and that faciliated a growing environment for me and our relationship. And I've had therapists that I didn't connect with and ultimately, wasn't a right fit. I had therapists where I found myself educating them on my communities, identities and basic language to the extent that didn't work for me as a client. It was through these experiences that I grew, figured out the therapist I wanted to be and also was inspired to open my clinical practice as well as the The Gender & Sexuality Therapy Center.
Taking the steps to reach out and start therapy takes courage, which has the potential to transform your life. I believe therapy is a profoundly unique space where you have the opportunity to connect, feel deeply listened to and understood, and have another human show up for you emotionally and empathically. All of you is welcome here.
As a therapist (and well, person!), I am affirming, warm, caring, and empathic. I believe safe, interactive, collaborative and attuned explorations of your inner world, fears, shame, strengths and desires is crucial in our work together.
In our work together, you can expect curiosity, compassion and connection making. We will aim to deepen your understanding of yourself and your strengths, learn to listen and trust your intuition, and connect to and listen to all parts of yourself. We will work to identify, unpack and unlearn belief systems and narratives, increase self compassion, and learn tools to self-actualize and sustain your goals. The aim of my practice is to increase self love, acceptance and compassion towards yourself.
Education & Professional Experiences
I completed my graduate degree at Hunter College's Silberman School of Social Work in 2013. From there I completed post graduate as a Psychodynamic Psychotherapy Fellow at the American Institute of Psychoanalysis in 2014-2016 and received additional training in Sex Therapy at the Modern Sex Therapy Institutes in 2015-2017.
Since obtaining my advanced clinical degree (LCSW-R), I've started learning more about and integrating Internal Family Systems into my practice. I have completed the follow IFS trainings: Internal Family Systems Institute, IFS Circle: Foundations of the IFS Model; Internal Family Systems Institute, Self-Led Sexuality: An IFS Based Model for Healing, Pleasure, and Empowerment; Internal Family Systems Institute, A Compassionate Approach to Trauma and Addictive Processes.
My experience prior to opening my private practice includes providing a range of clinical services at multiple NYC-based organizations such as The Karen Horney Clinic, Center for Urban Community Services (CUCS), Gay Men's Health Crisis (GMHC), Bridging Access to Care and Housing Works. 
Therapy Services
I provide therapy for individual, couples, multiple-partner relationships and families, and have worked with topics relating to: gender, sexuality, depression, anxiety, struggles with self-esteem, religious conflicts with sexuality and gender identity, compulsive sexual behaviors, trauma, HIV/AIDS, substance use (harm reduction and abstinence), domestic violence, spirituality, infidelity, codependency, self destructive behaviors, grief, chronic pain, infertility, eating disorders and body dysphoria.
My specialties include:
Transgender and gender nonconforming individuals, sex and sexuality, Lesbian, Gay, Bisexual, Transgender and Queer (LGBTQ) affirmative treatment, coming out, parents of LGBTQ children, partners and siblings of transgender individuals, relationships, familial conflict, kink, BDSM, fetish sexualities, polyamory, and various sexual interests, sexual anxiety, sexual difficulties/"dysfunctions", communication, and intimacy
Group Practice Consulting
As a Group Practice Consultant I am here to help you focus on the business administrative, organizational and operational aspects of setting up and running your group practice. In our work together we can work on strategic, operational and financial planning as well as system building and aligning your operational needs with your goals. Having strong organizational processes and systems will save your practice money, reduce errors and facilitate growth. 
Additionally, I offer document templates that will assist you in operationalizing your practice, as well as providing clear instructions for you and your employees during processes such as onboarding, offboarding, new clients, and ongoing staff management. Included are guides on onboarding, offboarding, phone consultations, first sessions, transferring and discharging, tracking supervisory hours, intern practices, decision making for transparency, and starting group therapy at your group practice.
Each document ranges in cost from $5 to $30, a $245 value in total. You can purchase the entire packet for $200 or buy the documents individually. I also have offer letters created for purchase which are not included in the package. In addition to those documents, I can work with you one on one to identify operational systems that work for your practice and complete the documents so that they align with your processes. 
Lastly, a few programs I use and recommend are Quickbooks (accounting/bookkeeping) and Gusto (payroll), Google workspace (email and drive storage) and Take Command (QSEHRA – Healthcare reimbursement). [*Please feel free to use the hyperlinks for referral codes! The links will offer various benefits depending on the program, such as discounts for the first year, gift cards, etc]
Gender & Sexuality Consulting Services
As a Gender & Sexuality Consultant, I provide one-on-one and group consultation to clinicians who want to improve their work with transgender and gender variant clients, their families and partners, or who are interested in supervision focusing on issues involving gender and sexuality. The frequency of supervision is determined by your need.
I provide education and training for clinicians, medical providers, and corporations and agencies wanting to increase their transgender inclusivity. Topics range from the basics of gender, sexuality, and transgender individuals to providing competent care when working with transgender and gender nonconforming individuals. I also provide assistance in making your workplace, employees and various types of products, documents, policies trans-competent and inclusive.